Why Organize?
We are a union of low- and moderate-income tenants, building community power and fighting for justice. We are fighting to make housing our right and not a commodity or investment product.
Find out more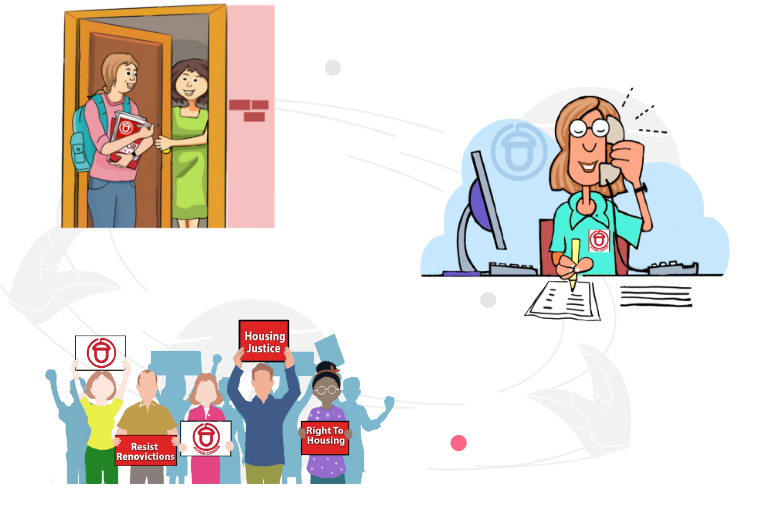 Working collectively with your neighbours to build an action group is the first step to building power and fighting for change. Building a group involves a bunch of different activities like tenant outreach, making flyers, holding the first tenant meeting and planning a campaign.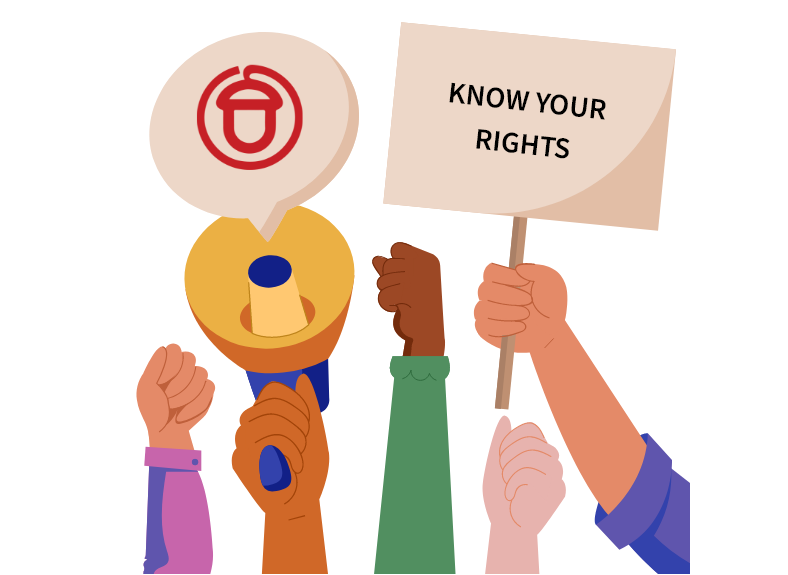 All tenant organizers need to be up on tenant law and our rights as tenants. Not knowing your rights puts us at an even greater disadvantage and leaves us susceptible to harassment and predatory tactics of landlords. Here is a list of resources that you can use to know about your rights as a tenant. They are broken down by each province or territory along with some resources that apply nationally. These will be updated as new resources become available.
Tools
There are a number of tools that organizers can use to pressure a target and move a campaign forward.  Organizing tools like petitions and online actions and communication tools like eye catching posters and press releases are essential to every campaign. Check out some of these tools. Each tool has a Word version that you can download and edit so you can use it in your campaign!
View More